BITMARK PROPERTY REGISTRY
BLOCKCHAIN EXPLORER
The Bitmark Property Registry is a historical ledger of all property transactions in the Bitmark property system.
---
INTRO

Bitmark makes simple tools to allow anyone to assert ownership over their digital lives and take advantage of the value we create online.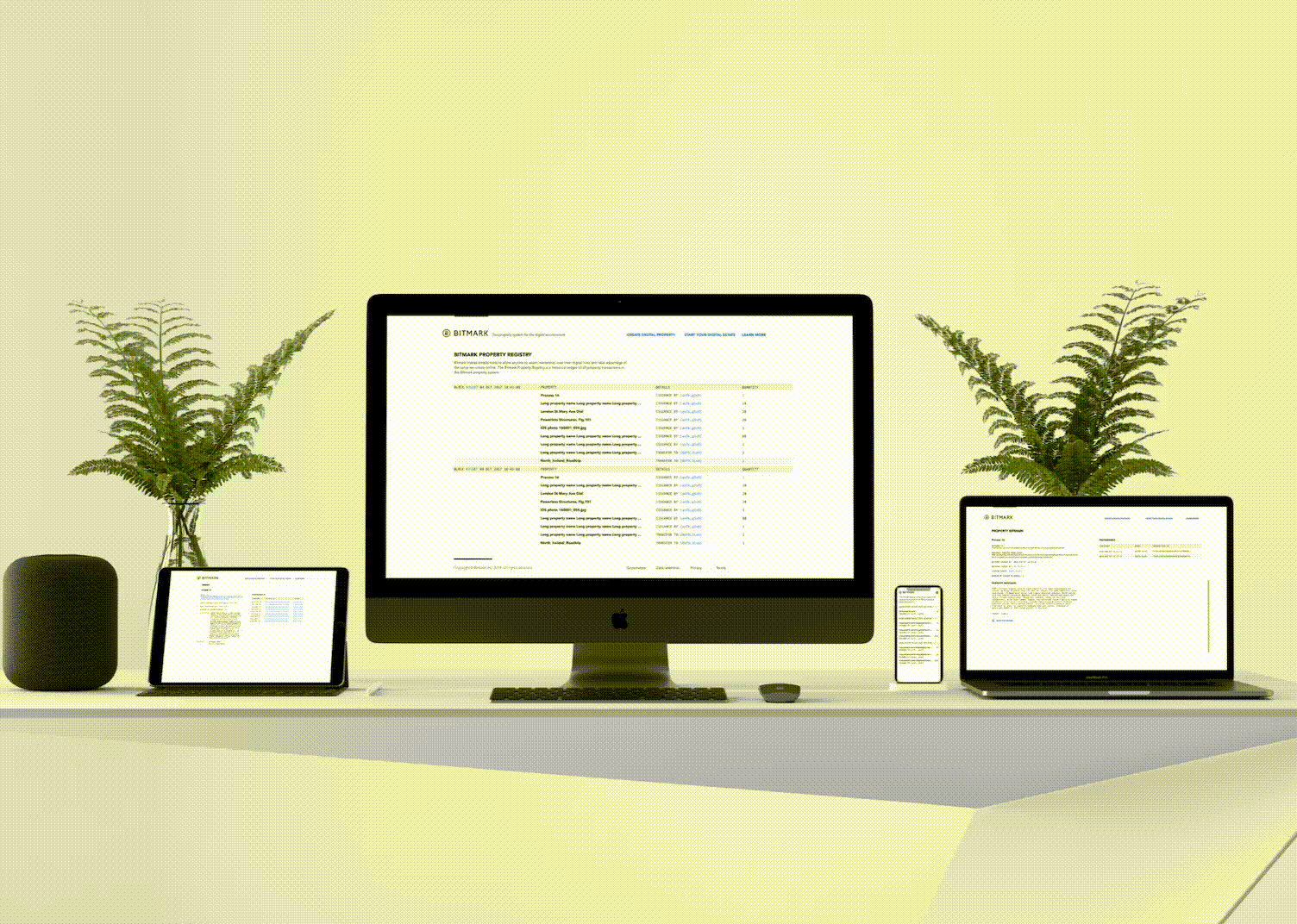 Our current blockchain explorer needed a complete overhaul — both with a style revamp and a content rethink. The final design needed to work in 3 ways: as an intro to Bitmark's key products, as an flagship for Bitmark's core values, and as a public ledger for recording all the valuable,trustworthy digital property transactions.
ROLE

Product designer: wireframes, UI/UX design, responsive design
TEAM

BITMARK INC.


---
PAGE FLOW & INFO
The branding team and I supplied the flow for this particular website— it was critical to understanding how the sections would read from one section to another. The sections we eventually decided on all had clear call-to-actions that could direct the user to specific record, but would also read cohesively from beginning to end.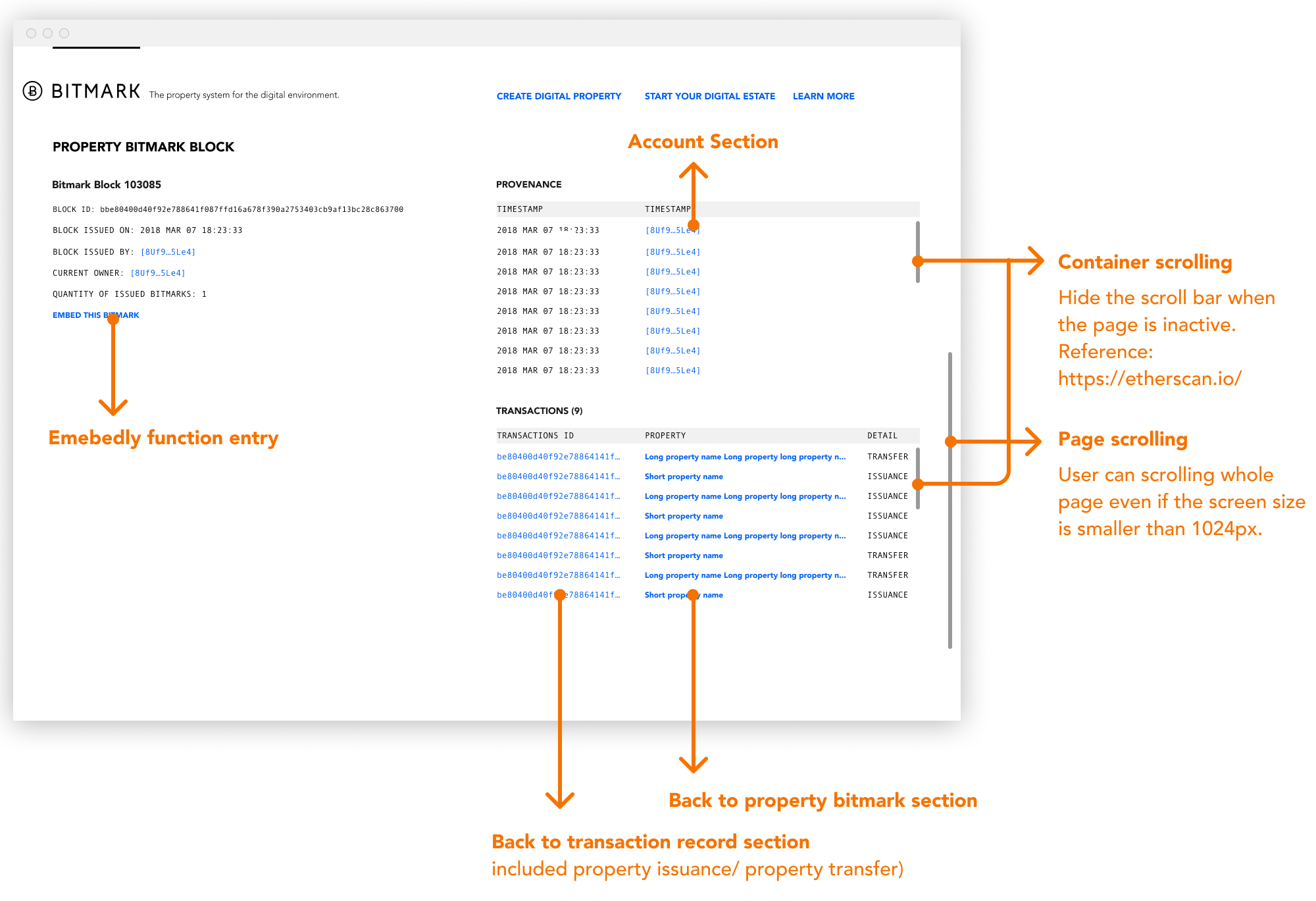 ---
LAYING THE FOUNDATION
When starting the design, I use some 12 grids to organize all the elements. This practice helps maintain a balance from page to page or slide to slide.





This foundation loosely defined our typography, colors, icons, spacing and information architecture. The foundation proved essential for guiding our work in a unified direction while allowing room for us to individually explore creative design solutions.



---
01. INFINITE SCROLL LANDING PAGE
---
02. DIGITAL PROPERTY CERTIFICATE
---
03. TRANSACTION RECORDS
---
04. RESPONSIVE DISPLAY